Christmas Gift Ideas & Guidelines for Client Gifts
By Tonya Wells – Need Christmas gift ideas for your client – FAST? Then, this is your article. I've got some gift-giving guidelines as well as some gift ideas listed below.
One of the best times of the year to show your clients how much you appreciate not only their business, but them as a person for their friendship is during the holidays.
Throughout this article and in the gift idea table at the bottom of this article, I've listed some very unique and creative gift ideas for your client gift or corporate gift this Christmas. You can click directly on the link to purchase it from Amazon. But, before you do that, there are some things we need to cover first!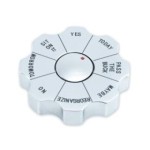 Christmas Gift Idea Guidelines
Some of the things you need to consider before buying your client a gift are the following:
The #1 thing you need to find out before you decide to give gifts instead of Holiday cards is whether or not your company or your client's company have rules against either gift-giving or gift-receiving, respectively. – Many government organizations and organizations who deal with the government on a regular basis strictly bar any kind of gift-receiving or giving, and to do so can get your company fined or removed from consideration for-ev-er from future opportunities. Ask ahead of time if you're not sure of their gift policy or your company's gift policy.
What is your budget? – The toughest thing to determine, especially if your company has given you no budget to pay for a gift out of the company pocket, is to determine how much YOUR budget is overall. Then, you need to figure out who receives a gift and how much you will spend on each individual.
How much new or potential business has the client brought you in the past year(s)? – Don't forget clients who brought you big deals five years ago. You need to keep in touch with these clients for future business if they've brought you big deals in the past.
How much help has this particular client been in moving a deal forward, even if he/she is not the one who will be closing the deal? – Sometimes these individuals are more valuable than any other client because they give you leads or information about what is going on within their company. Don't forget them at Christmas time and just send something to the person they lead you to who closed the deal.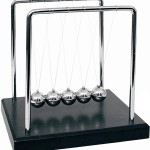 Is this a client with whom you really need to get a meeting and you just can't seem to get them to return a phone call or email, and you haven't been able to figure out another way to get them to meet with you? – In the past, I've used Christmas time to get their attention, and it has worked very well for me. It has to be something that will really get their attention though. I've found putting together a large fruit basket using a red or green bushel basket and throwing in some nuts and chocolates along with lots of nice looking fruit, and wrapping it up in red cellophane with a huge bow on top works every time. Even if they normally won't take your call, they'll usually email you back and agree to meet with you for a few minutes if you put in the time to do something like this for them. It may end up costing you $25-$50 to put it together, so it really needs to be a strategically targeted client.
How many clients do you have on your client list? -You can't send gifts to everyone. Determine now who you will send a holiday card to and who will receive a gift from you.
What is your relationship outside of work with this client? – Is this client a personal friend as well as a client? If it is a longtime friend or frequent golfing buddy, etc. you might want to get something a little more personal for them.
Do some research on each client using LinkedIn and Facebook. Go through the Activities / Hobbies portion of their profile to find out some of their personal interests. Or, try to remember what you've seen in their office hanging on the walls or sitting on their desk for clues about some of their hobbies or favorite pastimes. They also may have told you during past meetings what they enjoy doing in their down time. Hopefully you remembered to note this in your contact management system.
Holiday Giving Do's!
Here are some gift-giving Do's to consider as you try to come up with a good, solid Christmas gift idea for your clients.
Give unique gifts. – Don't give each client the same thing. Customize it so that it is obvious to the client you put a little bit of extra effort into getting them a gift. Nobody wants a coffee mug with your company's logo on it.
Make it something that they will actually use. – Nobody wants something they are going to take home and just stick in their junk drawer, trash can, or forget who bought it for them before the day is up.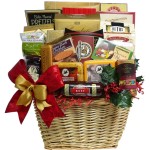 Remember the saying – KISS – keep it simple stupid. – There is no need to go all out and spend $200 – $1,000+ on most clients. If you have a really, really large client who has brought you millions and millions of dollars in business, then a larger gift might be in order. But, the old saying 'It's the thought that counts' really is true. The thought means more than how much you spend on your gift.
Consider the message you want to send to your client. – Make sure that the message you're sending your client is the right one. You don't want them to think you're being cheap, inconsiderate, or too lazy to put some thought into your gift for them.
Personalize the gift as much as possible. – Personalize the gift. Again, you don't want to get everyone the same thing. Think about their favorite hobbies, sports teams, or other interests outside of work.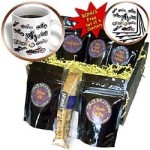 Try to remember items they had in their office. Are they a sports fan? Do they collect stuff? Do they like sports, tools, or tech stuff? Are they an artsy or crafty type of person?
Deliver their gift before the week of Christmas Eve. – Get it there before Christmas, the traditional holiday gift-giving season date. If you're just sending Christmas / Holiday cards, you need to have these out by the first week of December.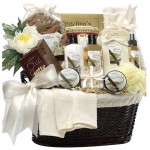 Handwriting a note is as important as the gift. – Don't just hand them a gift. And, if you're sending them a card, don't just sign it or worse just throw a business card in it. Take the time to hand write each one of them a note, even if they are also getting a gift from you. This adds a really nice touch.
Holiday Giving Don'ts!
Some other things to consider are what NOT to do.
Clients don't want something with your company logo on it. – Can the shameless self-promotion during this time of year. It's a gift, not another branding opportunity.
Nobody wants a gift card. – Gift cards scream last minute gift or 'I was too lazy to think of something better'. If your client is local, go buy them something and drop it off in person. If your client is out of town, there is simply no excuse for not sending them something personal via Amazon or any other means of parcel mail. You might have to cut back a bit on the price of your gift if postage is needed, but if you are an Amazon Prime member, your shipping is free on most of what you buy with them. The Prime membership will MORE than pay for any of your potential shipping costs.
Don't buy them anything sexual. – Lingerie, sexually focused-gifts, etc. are never appropriate, even if you both joke around on a day-to-day basis or like to go have beers after work and people watch with sexual commentary about the people you like. Don't go there.
Be careful if you're buying your client alcohol. – Unless you've seen them drinking alcohol or have heard them talk about enjoying some form of it at home or out on the golf course, tread carefully when buying a bottle of wine or a big bottle of booze for your client. Some companies prohibit accepting alcohol from vendors, and you just never know who is an alcoholic. Booze can either be a huge hit or an epic fail…it seldom falls in the middle of either spectrum.
Don't buy them anything culturally or religiously taboo. – It's best to just stay away from gifts that might offend any culture or religious belief. You don't want to buy your Jewish client a ham even if you had no idea they were Jewish. That'd just be wrong, even if do you believe you can never go wrong buying someone something that comes from the same animal as bacon.
Be careful buying your client personal items that could be taken personally unless you know they want that item. – For example, don't buy your client a workout video or fitness bands that they can take on the road with them to use in hotels on business trips (as I've suggested below as a cool gift idea) UNLESS you know that person is a fitness buff. Don't buy them a diet book or Cooking Light magazine subscription, as they could interpret this to mean that you think they're fat. Unless you know they are into that sort of thing, it's best to stay away from any gift that suggests they need to a boost in their personal appearance in this area.
Don't buy them perfume, cologne, or roses. – Even if this person smells like a walking Axe commercial, and you're pretty sure they have Axe shampoo, conditioner, body soap, and Axe deodorant on ALL at the same time every time you meet, don't buy them perfume or cologne. This, as well as anything that could also be a potential valentine gift such as roses, is something you need to leave to their spouse or significant other to buy for them. Again, you don't want your gift to be taken the wrong way. A poinsettia would be a nice gift, but not roses.
Buy the gift for them, not their significant other or spouse. – If it's a gift that they can share with their spouse or significant other, that's great. Just don't buy something for them hoping to butter up their spouse. This is a time to let them know you value THEIR friendship and relationship by getting something JUST FOR THEM!
Quick Client Gift Ideas for Christmas 2013
So, you've thought and thought and thought some more, and you still can't think of anything to get for your client? I've done some research for you, and I think you might like some of the ideas below.
These client gift ideas are unique and offer a little something for everyone whether they are a coffee drinker, wine connoisseur, sweet lover, gift basket lover, weather tracker, gadget lover, or just happen to already have everything they could possibly ever need.
Clicking on the links below will take you to Amazon, and just for complete transparency, if you do happen to buy one of the items, I will make about $0.10 off the purchase which will be donated towards the web hosting needed to keep this site up and running so that I can continue to provide you and my other wonderful readers with articles about job hunting, resume help, interview tips, and career counseling for the rest of the year.
I hope you've found these Christmas Gift Idea Guidelines and Gift Ideas helpful. Good luck as you try to determine what to buy for your clients this holiday season!