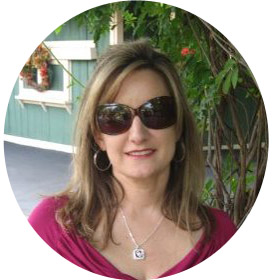 IF UTILIZING 20+ STAFFING AGENCIES ISN'T WORKING FOR YOU, WE NEED TO TALK!
Getting top tier or best in class retained search firm results doesn't have to mean a 40% placement fee. Let's talk about how I can make retained search affordable for you.
Tonya Wells, – President/CEO
AIRS is the gold standard for recruiting certification in the staffing and recruiting industry.
AIRS Certifications Held:
Elite Certified Recruiting Expert (ECRE) – a 2 Part test/essay certification exam requiring 4 prior AIRS certifications
Advanced Certified Internet Recruiter (ACIR)
Certified Internet Recruiter (CIR)
Professional Recruiter Certification (PRC)
Certified Diversity Recruiter (CDR)
Certified Social Sourcing Recruiter (CSSR)
– Over 18 years of Fortune 100 consulting and recruiting experience
– Owner and founder of a 100% Woman-Owned Business
– Provider of retained search recruiting, career coaching, resume help, and finding people dream jobs
– Author of eBook "What to Wear to Your Job Interview" (available on Amazon, Apple, Barnes & Noble, Kobo, Sony, Diesel, and Smashwords ebook stores)
– Author of Blogaboutjobs.com, a blog dedicated to helping candidates and employers improve their job searches
Ally Resource Group, Inc.
– Nationwide, Hawaiian Islands, and Caribbean
– Specialists in hard-to-find, passive candidates
– Assisting also with interview preparation, career changes, and resume help
– Offering exclusive, targeted, niche job searches for jobs you just can't seem to fill
– Job roles include Sales Executives, Managers, Directors, VP's, and C-Levels and more
– We deliver superior results for clients ranging from Venture Capital-backed start-ups, Private Equity (PE)-owned portfolio companies, Privately-Held companies, and Fortune 100+
What does our service include?
– Networking for leads
– Recruiting / qualifying candidates
– Developing candidate profiles
– Interview coordination
– Travel arrangements
– Reference checks
– Salary negotiations
– Candidate profiles
– Status reports as required
Specialties:
Retained Recruiter, Retained Search, Executive Search Consultant, Headhunter, Finding Jobs for Candidates, CEO, C-Level Executive Management, Resume Makeovers, IT, Technology, Sales, Business Development, Travel & Hospitality, Digital Media, Oil and Gas, Advertising
Nationwide with candidates currently looking in Texas, Oklahoma, Arkansas, Missouri, Kansas, Colorado, California, New Jersey, Massachusetts, Chicago, Hawaii, Caribbean Islands
Connect with me on Linked in! I am a LinkedIn Open Networker (LION), and I accept all invites.
Sent an invite to www.linkedin.com/tonyawells