An Amazon Top 100 Job Hunting Book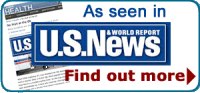 How to Dress for an Interview, & What NOT to Wear if You Really Want the Job!
By Tonya Wells – Have you been going to interview after interview, but you never get that elusive job offer? It might not be your lack of experience holding you back! Some people just don't know how to dress for an interview. And, how you are dressed for your interview ALWAYS affects the outcome of your interview. Not sometimes – always! Your appearance is always graded either consciously or subconsciously by your interviewer. They are looking at your personal grooming habits, your shirt, your pants or skirt or dress, even your shoes. In fact, your interviewer will size you up and develop an opinion about you based upon the way you dress within the first 5 seconds of meeting you.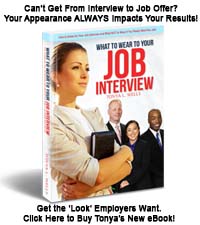 Tonya Wells has interviewed thousands of individuals for job openings while working for some of the top staffing companies in the U.S., and she now owns her own highly successful Retained Search firm. The individuals she has recruited for her clients have ranged from recent graduates from college to people with thirty or more years of experience. And many of these candidates struggled with the same problem – their appearance, and many of them didn't even know it was affecting the outcome of their interview.
The Reason You're Not Getting Job Offers May Come Down to the Simple Fact That You Don't Know How to Dress for an Interview (or What NOT to Wear to an Interview)!
The reason you're not getting job offers many come down to your appearance. Candidates can often undermine their own efforts at getting a job simply by overlooking very simple basics while they are getting dressed for their interview. Personal grooming habits that may seem like no-brainers to some candidates are habits that other candidates have never even considered might be affecting them negatively during the interview process. Other candidates completely undermine their chances at getting the job by their choice of clothing. What one candidate automatically knows they should NEVER wear to an interview, another candidate may wear thinking there is nothing wrong with it.
Click Here to Buy My Guide!
This Guide Will Spell Out in Detail What You Should and Should NEVER Wear to a Job Interview.
And that's really the problem, isn't it? How to dress for an interview, and what you should not wear to an interview has never been spelled out in detail. It's about time someone actually spelled out the unspoken Interview Dress Code rules!
This is the no nonsense guide to help you ensure you are dressed as successfully as you can possibly be for your interview and what might keep you from getting hired if you wear it. So read up, make the corrections, and get ready to blow the socks off your next interviewer!