By Tonya Wells – I get asked all the time for a list of interview questions that are illegal for companies to ask during a job interview. Some interview questions are just in poor taste, and some are not EEO (Equal Employment Opportunity) compliant and are not legal to ask a potential employee.
Whether you are an old pro at interviewing, or you've been asked at the last minute to step in and perform an interview for someone who can no longer conduct the interview, you are responsible for knowing what you are allowed and not allowed to ask.
Failure to do so can result in the job candidate slapping your company with a discrimination lawsuit if they are not hired. So, even if this is your very first interview and you just found out about it five minutes ago, you are just as responsible for knowing the law as the person who has been conducting interviews for the last 30 years.
So, here we go. This is NOT an all-inclusive list. These are just some of the interview questions you should be extremely careful about asking. The main gist here is intent. Why do you need to know this answer? Does this question impact the candidate's ability to meet the minimum stated job requirements? If not, don't ask it.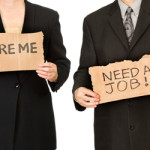 Illegal Interview Questions
(Illegal as in it will get your company slapped with a lawsuit if the candidate suspects you didn't hire them for either their lack of response or because they think their response IS the reason you didn't hire them. Even if it's not, they can sue you for discrimination, and even if you're not in the wrong, your company will most likely foot the legal bill to clear the case.)
1) Are you pregnant? – The law looks at pregnancy as a temporary disability, and if you ask this question and then do not hire the person, the candidate can claim that you discriminated against them. You cannot even legally write down in your interview notes that you believe the person is pregnant. If a court subpoenas your interview records, this is proof that you discriminated against them.
2) Do you have kids? – This has no relevance to a person's ability to perform the job requirements. Don't ask it, and if the candidate brings it up, do not go off on a tangent and discuss it further.
3) How old are you? – Never, ever ask this question. Two words – age discrimination. If your company has a posted retirement age at which people are eligible for retiring, you are permitted to ask if they are below this age, but that's it.
4) Are you a US citizen? – You are not allowed to ask if someone is a US citizen. You can only ask "Are you authorized to work in the United States on a permanent basis?" OR "Are you eligible to work in the United States on a permanent basis?".  Do not embellish this question at all. You have to ask it verbatim like I just stated.
5) Ancestry related questions – You can't ask if the person is Native American, Hawaiian, Fillipino, or any other race-related question. This will open a Pandora's box of racial discrimination claims.
6) Do you have a good credit rating? OR Have you ever had a bankruptcy? OR Are you able to get a new credit card? (even if the employee will be required to carry a company credit card to pay for company expenses) – You cannot ask any questions about the person's credit score either. You may simply state "We run credit checks on all of our potential new employees. This is a standard procedure that everyone must follow." And, you are not allowed to just run a credit check on people you suspect might have problems. You have to be able to show to a court of law that you have run credit checks for every single new hire. And, these records must ALWAYS be kept in a locked filing cabinet to which only one person in charge of personnel records has access.
7) Do you have any felonies or misdemeanors on your record? – You are not allowed to ask someone about their criminal history. Therefore, the only way to find out about this is to run a background check on them. And, just as with a credit rating check, you have to run the background check for every single new hire even if you only need to run it for this one person. The standard background check is a 5 to 7 year background check for felonies and misdemeanors, and if something comes back that is minor, the background check can be broadened to a federal background check on a case by case basis. If the person has stated up front due to parole requirements that they are required by law to let you know of their criminal status (which I have had happen before), then you can run a very specific background check that is very extensive (if you are okay with whatever their felony or misdemeanor was). You MAY tell the person in the interview, 'We require background checks for all potential employees to check for felonies and misdemeanors." If the person suspects you will find something, they will tell you on the spot 90% of the time that they probably or may not pass the check.
8) Do you have any disabilities that would prevent you from doing this job? – There is so much legal liability wrapped up in this questions, don't even go there. You cannot discriminate against someone for being legally blind, in a wheelchair, paralyzed on one side, mentally handicapped, etc. If any of these things would prevent them from doing the job, the job description must state (prior to you interviewing them) that the job requires an individual to be able to lift up to 20 lbs. (or however much), that it requires typing and reading certain materials, that is requires good communications skills. THAT is why you can NOT hire them – because they cannot perform the job requirements as stated in the job description. The Americans with Disabilities Act (ADA) provides protection for job seekers with disabilities.  It is unlawful for an employer to discriminate against a qualified applicant with a disability. The ADA applies to private employers with 15 or more employees, as well as to state and local government employers.
9) What church do you and your family go to around here? OR  Are you Amish? OR Are you Muslim? – or any other question that discusses religion. This is a no-no topic, so don't go there.
10) Is English your native language? – Irrelevant and you're not allowed to ask it. During an interview, you may legally ask, "How many languages are you fluent in?" But, there better be a bilingual requirement in the job description or it should state that it is a plus to be bilingual, or you might get in trouble for asking this question.
These are by no means all the interview questions you need to know. Stay posted, and I will try to get some other illegal interview questions posted out here in future posts.
For Further Reading, Check Out These Books:
Competency-Based Interviews, Revised Edition: How to Master the Tough Interview Style Used by the Fortune 500s